GORUCK Light: Required Items
If you are under 150 lbs you will need 2 wrapped bricks (10 lbs)
If you are over 150 lbs you will need 4 wrapped bricks (20 lbs)
 A backpack/ruck sack 2 Liters of water
Photo ID
$20 cab fare
Headlamp with extra batteries
PT belt or reflective belt for you/your ruck
waterproof bag/case – to house money, ID, food, phone
gloves – you will be on the ground and carrying heavy things. This can make things "more comfortable" for you
electrolytes (BCAA's also will work if they also have electrolytes in them)
snacks
GORUCK Challenge: Required Items
If you are under 150 lbs you will need 4 wrapped bricks (20 lbs)
If you are over 150 lbs you will need 6 wrapped bricks (30 lbs)
A backpack/ruck sack 2 Liters of water
Photo ID
$20 cab fare
Headlamp with extra batteries
PT belt or reflective belt for you/your ruck
waterproof bag/case – to house money, ID, food, phone
Gloves
Extra pair of sock(s)
Extra layer of clothing (like a light jacket and hiking pants)
Hat/glasses
Chapstick
hand sanitizer
sunscreen & bug spray
gun/mints
electrolytes (BCAA's also will work if they also have electrolytes in them)
snacks – protein bars, trail mix, sandwiches, etc.  Pick something that YOU like and that is quick and easy to grab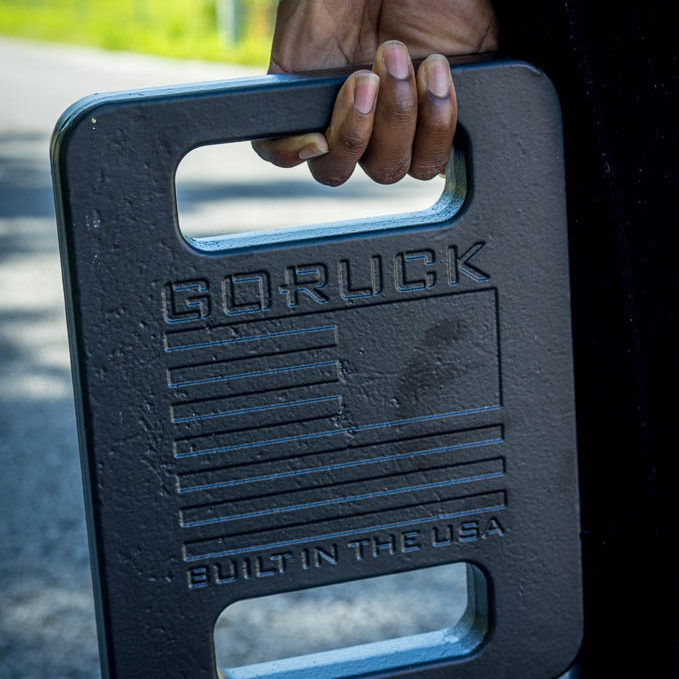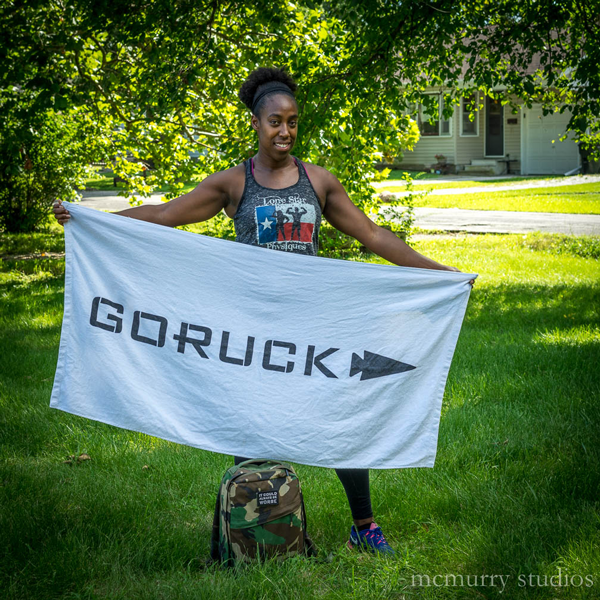 Please go into your event open minded.  Do not set a mentality that "oh we will be done in "x" amount of hours".  That is never a good thing because you will anticipate getting done and get frustrated when you realize it is far beyond that.
HAVE FUN and get to know the other people that are at the event.  These events are team building events.  You have the opportunity to meet some incredible people.  Talk to them, Ask questions, get to know them. It will make the event a lot more fun!
Do not push 100% the entire event.  I am not saying you have to slack off.  But, it is physically hard and impossible to do perfect push ups the whole time, perfect burpees, etc. You want to put in some effort but you also have to leave some energy for the rest of the event. PUSH YOURSELF and yes you may hit a mental wall.  But, I will be there and your team is there to help you with this.  DO NOT BE AFRAID TO ASK FOR HELP! That is what your team is there for.
Let me know if you have any other questions. Let me know if you need anything and I may have some spare things that you can use (I do have some spare bladders that I can let you use).
You do not have to go out and spend a ton of money to get ready for a GORUCK event.
For your rucksack you want to get a backpack the is comfortable and will hold the weight and take some abuse.  You will want to make sure that the straps will hold up, zippers will remain zipped, pockets will remain closed, and that isis comfortable on your back for an expended amount of time.
Water sources:
You are required to carry a water source with you during this event.  You can have a water bottle or any other container to hold it.  But, keep in mind that it has to fit in your backpack and you do not want it to take up a lot of space.
I also suggest a 2nd source of water so that you can make sure to have enough water.  Yes you will run out, but you will be able to fill it up.  The problem is that you will not always be able to do so immediately.  So it is better to be prepared.
 Gloves:
For each event I always bring a pair of gloves.  Yes, lifting gloves will work but they may get damaged.  I like to get a pair of carpenter gloves.  I try to find some that are thick, flexible, and durable.  I suggest these because you will be on the ground, carrying odd shaped items, and it will help with your grip if you have to pull or lift something. You can get gloves that cover your whole hand or some that are missing the tips of the fingers.  It really is all about preference. I was able to find mine at Wal-Mart but I am sure you can grab a pair any place.
You will need this:
The carabiniere is something that everyone should have.  They are very inexpensive but, I have used mine at every event that I have done.  You can grab a fancy one or a basic one.
Water proof:
I suggest trying to not put a lot of things in your bag.  Just because you will get dirty and you will get wet.  But, I do keep a waterproof case in my bag that will hold things like my keys, phone, money, ID, foot care kit (see below for details on that).  You ca get a hard case or a small bag.  But, if you plan on leaving important things in the car then you will not need to worry about it.  Or, we can toss it in my bag with my things.
Foot care:
If you are not sure how your feet will hold up you need this.  I have done a lot of events and I still carry one with me in my bag. This is a foot care bag that has a lot of things that you can use to patch up any blisters or sores during the event.
Other things to pack/bring with you:
Pack a small bag with toothbrush, spare clothes, towel, water bottle, flip flops/sandals, and a trash bag.
After the event you will want to strip down and toss those wet/dirty clothes into the bag so you do not get the car dirty. This will allow you to have a bag ready to grab instead of having to dig around for it. After a event you will be tired, hungry, and possibly sleepy.  So if you have things easily available it will make the post event transition a lot easier.
Tylenol/pain killers:  you should also bring these.  You have no idea what kind of pain you may have during/after the event.  It is better to have these on hand just in case you need them
Allergy medication:  I always pack/bring extra.  Who knows if your allergies will start to flare up.
Sun screen and bug spray: bring this as well! It is better to have it than not have it at all
Chapstick/lip balm: pretty self explanatory